Air Conditioning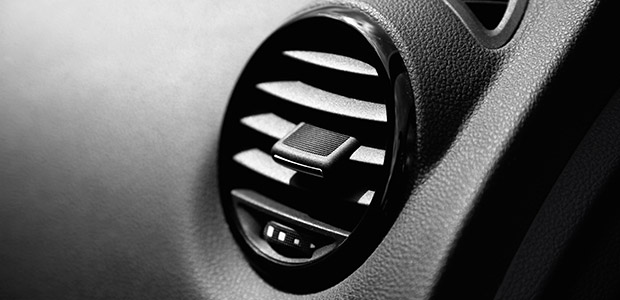 Air Conditioning is an easily overlooked luxury in many modern vehicles – but what can you do to keep it running efficiently?
CALL US ON 02392 389545 TO BOOK AN AIR CON RE-GAS
ADVICE FROM MANUFACTURERS
Manufacturers recommend that you have your air con system recharged and lubricated at least every 2 years. When your air conditioning is functioning optimally you will have a significantly more comfortable driving experience, neglecting your air con can however give rise to a number of problems. On average over 10% of your Air Conditioning system's gas will leak out each year, which can cause major drops in Air Con performance.
OUR ADVICE
An air conditioning service is normally not included in your routine annual service, so it's something that can very easily be forgotten. We would recommend that you bring in your vehicle for a re-gas or service every two years as a minimum – this will help maintain your air conditioning system's efficiency, and let you know when there's a problem before it gets out of hand.
AIR CONDITIONING IN WINTER?
The benefits of your air con system in the summer months are obvious, but it can be just as valuable in the winter. Your Air Conditioning can quickly demist your windscreen on those cold and frosty mornings. Manufacturers and garages actually recommend you run your air conditioning at least once a week in the winter – this helps prevent the build-up of moisture within the system, preventing problems like fungi or mould from developing within the inner workings.